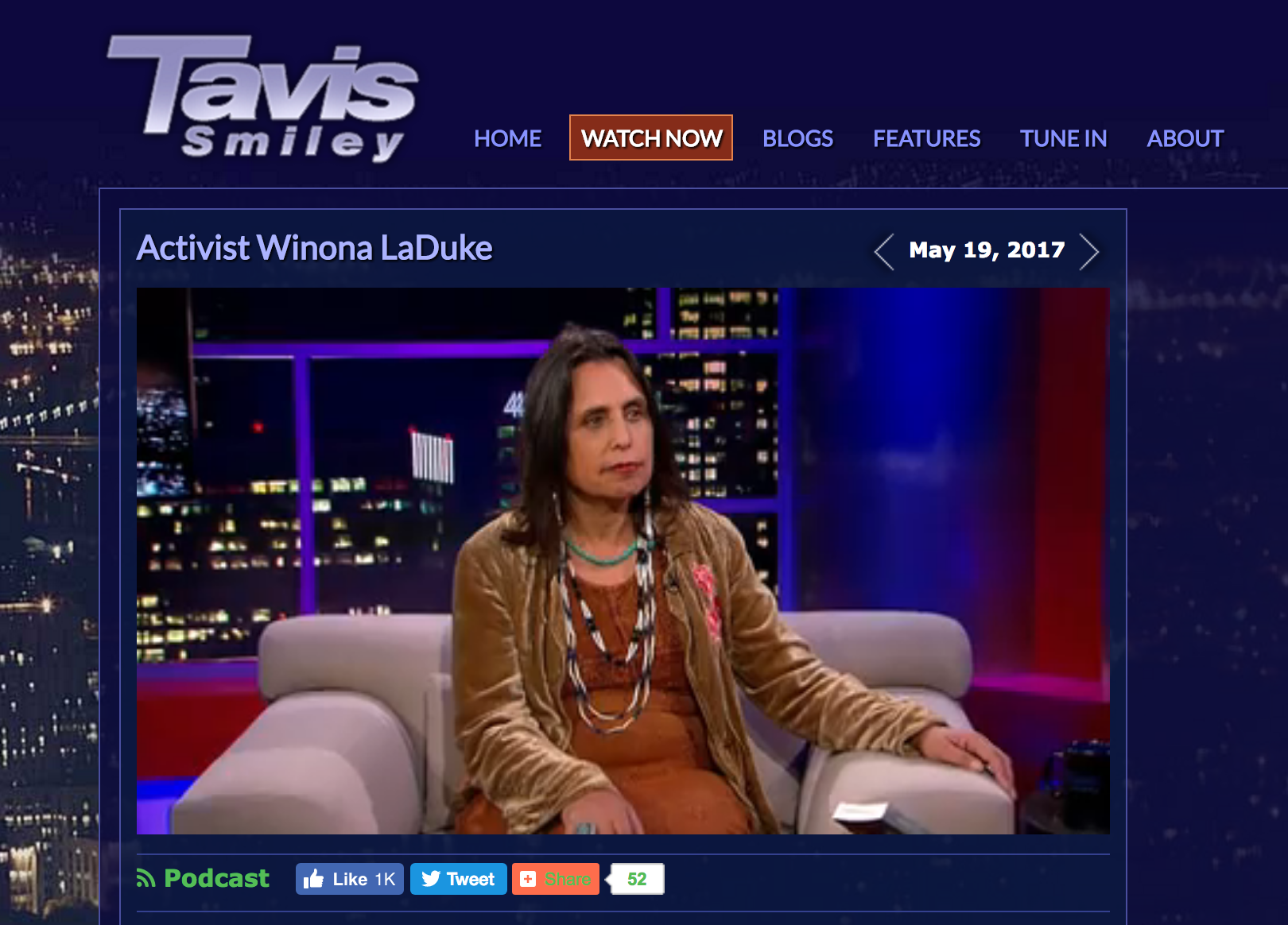 First Daughter and the Black Snake clip in Tavis Smiley Interview with Winona LaDuke.
I really appreciate a good talk show. Real questions in somewhat real time – talk shows bring an audience to the process of the interview. Audiences can see for themselves that there is an art to asking questions and just as there is an art to answering them.
Tavis Smiley is one of the producers whom I admire. He leaves room for the person to answer the question and as anaudience member I feel as though I am a part of his process… rather that yelling at the TV to tell the commentator to stop commenting and listen. Tavis listens. So it was so exciting to me to have Tavis' producers express an interest in my film as the ask Winona LaDuke about the current state of Standing Rock and what is happening in Minnesota with line 3.
Winona tells Tavis that it is possible to stop a pipeline and that is exactly the process covered in my film First Daughter and the Black Snake.
Winona's new book the Winona LaDuke Chronicles help bring you into her thought process as she helps tribes with environmental and energy justice. So nice that the Tavis Smiley people include external links to Honor the Earth and to this film web site. Winona's book can be purchased on the Honor the Earth website.
Thanks Tavis Smiley!