First Daughter and the Black Snake is an official selection of the 2017 Arizona International Film Festival.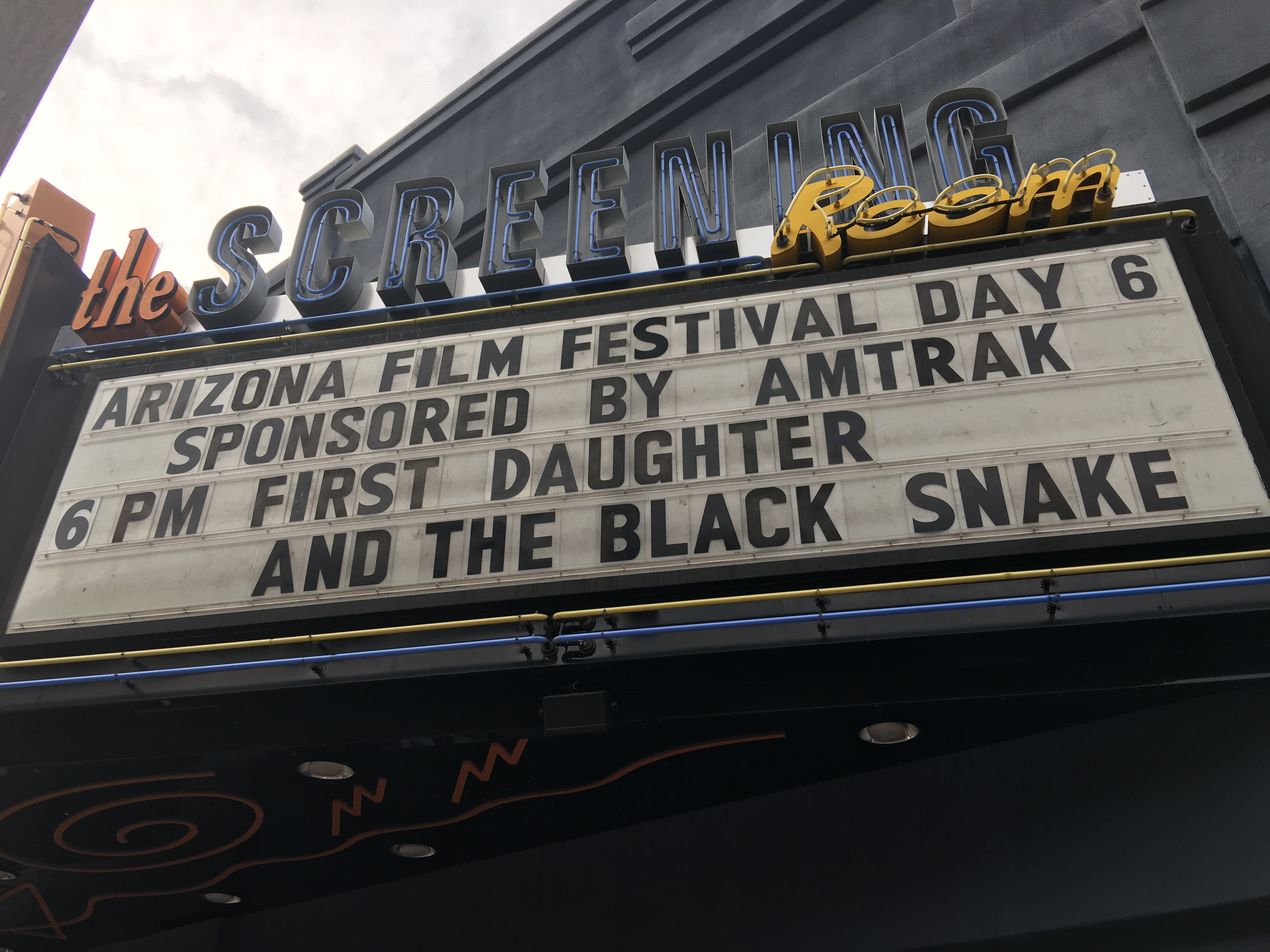 The Arizona International Film Festival's 4/24/2017 screening of First Daughter and the Black Snake was at the Screening Room in Tucson, AZ.
It was beyond exciting to see the film name on the marquee of the theater! The audience loved the film and the Q&A session following the screening was very meaningful as a number of people spoke of their life changing experiences of being at Standing Rock for the NoDAPL encampments.
I was able to finally watch someone else's film – RiverBlue – about how the clothing industry in the West is messing up the waters in the East. Exporting pollution is a practice that has to end. We could benefit from a stamp of approval on products made by the garment industry. That film won the competition in my category – best documentary feature. Water is Life.
Finally one of the best things about getting into a festival is getting to return to a city for the first time in two decades. My friend Linda Shannon lives in Tucson and I haven't seen her in years. She invited her family to the screening and then they in turn invited me to a poetry and film collab event at the Hansen Film Institute. Really a great screening!